All-Star Game Littered With Former NY-Penn Leaguers
As the NY-Penn League and the entire baseball world pauses to enjoy the Mid-Summer Classic in Kansas City this evening, let's do some a little reflection of our own to recognize some of the NY-Penn League Alumni playing Tuesday night.
American League:
Robinson Cano (Staten Island Yankees, '01)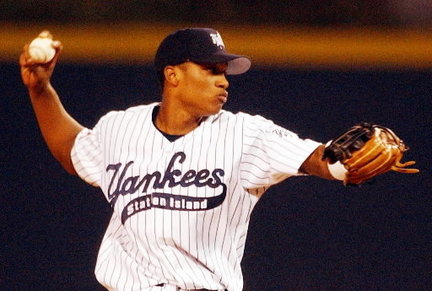 The Yankees latest superstar and All-World Second Baseman graced the NY-Penn League at the tender age of 18 for a brief, brief (2 games to be exact) at the end of the 2001 season. In eight at-bats, Cano recorded two hits, both singles and had two RBI. Since then, Cano has emerged as the premiere second baseman in the game. At the age of just 29, Cano has eight big league seasons under his belt, with a career average of .308, 164 home runs and 672 RBI. It certainly appears to the baseball world that the best is yet to come for "Don't ya know, Robbie Cano," who has hit .313/.374/.578 with 20 homers and 51 RBI in 85 games for the Yankees in the first half.
Josh Hamilton (Hudson Valley, '99; '06)
Truly, "The Natural," Josh Hamilton is arguably the best hitter in all of baseball. After a recovery from drug and alcohol addiction, the former number one overall pick and Hudson Valley Renegade will be appearing in his fifth consecutive All Star game tonight. Hamilton first played for the Renegades in 99, appearing in 19 games and batting .194 with 14 hits in 72 at bats. Hamilton made his debut late in the season after playing for the better part of the year in the Gulf Coast League. In 2006, Hamilton made his return to Hudson Valley on his way back to the big leagues. That year, Hamilton played 15 games and batted .260 with 13 hits. Since his comeback and major league debut in 2007, Hamilton has slugged 145 home runs with 500 RBI while batting .308/.368/.553. Hamilton won the AL MVP in 2010 and looks to be on pace for another career year in 2012.
Curtis Granderson (Oneonta, '01)
The Yankees slugger and center fielder has developed quite a bit of power since he made his NY-Penn League debut back in 2001. For the then Oneonta Tigers, Granderson hit .344/.417/.495 in 52 games. He also had 34 RBI and nine stolen bases to lead the Tigers to a 47-27 record. Since then, the three-time All Star has hit 190 career home runs including 41 last season to go with 119 RBI for the New York Yankees.
Jose Butista (Williamsport, '01)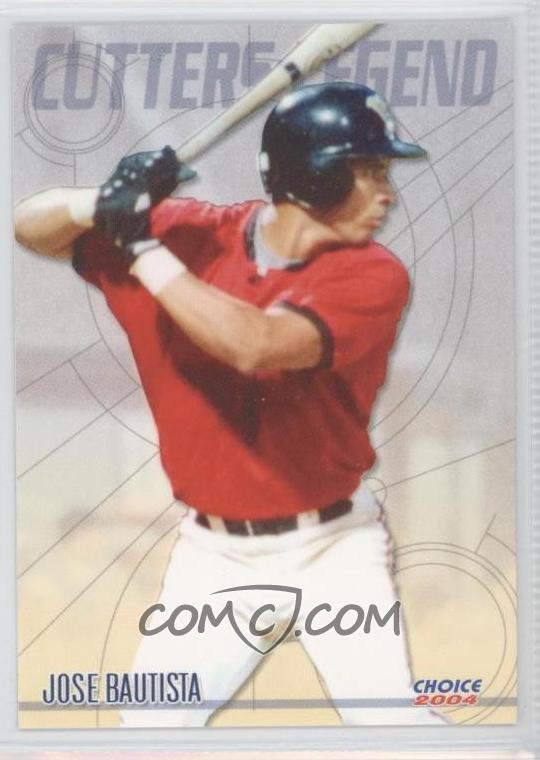 Known to his fans as "Joey Bats," the reigning AL home run king has exploded in recent years to bash 54 and 43 home runs to go with seasons of 124 and 103 RBI. This season the 'Jays star has 27 homers to go with 65 RBI in yet another breathtaking season. Back in '01 for the Williamsport CrossCutters, Bautista played in 62 games recording 63 hits including five home runs and 30 RBI with a line of .286/.364/.427 for the 48-26 McNamara Division champions.
Other American League All-Stars include pitcher, C.C. Sabathia (Mahoning Valley '99), Miguel Cabrera (Utica '00) and Asdrubal Cabrera from a brief rehab assignment (Mahoning Valley '10). Let's take a look at the NL.
Carlos Beltran (Brooklyn '09)
The former Met and current Cardinal has been described by many as one of the purest talents in the game today. A switch hitter, 5-tool player, Beltran has had quite the career and is a 7-time All-Star. Beltran played for the Cyclones back in 2009 on a rehab assignment. In five games, Carlos batted .167 getting one three hits in 18 at-bats. Beltran is having another career year with St. Louis, batting .296/.382/.542 with 20 home runs and 65 RBI in 82 games.
Melky Cabera (Staten Island '03)
A former Yankee, Melky is playing in his first All-Star game this year after posting a brilliant first half. In 83 games, "The Melke Man" has 119 hits and is batting a ridiculous .353/.391/.519. He has eight homers and 44 RBI to go along with ten stolen bases and 55 runs scored. In 2003, at the age of 18, a young Melky batted .283 with 79 hits for the SI Yanks in 67 games.
Andrew McCutchen (Williamsport '05)
One of the games emerging young stars, McCutchen broke into the league just four seasons ago. Reaching his third All-Star game, the uber-talented center fielder has batted .362/.414/.625 with 18 home runs and 60 RBI this season for the 1st place (yes, you read that right) Pittsburgh Pirates. McCutchen will be a star to come for may years in the league, but he got his start in the NY-Penn League back in 2005 at just 18 years of age. In 13 games, McCutchen hit .346 with four steals. While only playing a brief time, it was clear that the talented McCutchen was on his way to great things.
Jose Altuve (Tri-City '09) 
Our very own, Jose Altuve played for the 'Cats back in 2009, just three short years ago. The lovable "little man" is making a name for himself reaching the All-Star game in this just his second season in the Bigs. Altuve played in just 21 games as a 19 year old back in '09, batting .250 with seven RBI and five doubles along with current Astros teammate, J.D. Martinez.
The NL ALL-Star team also features other former NY-Penn League youngsters such as Lance Lynn (Batavia, '08), Jonatha Papelbon (Lowell '03), Ian Desmond (Vermont, '04), and Giancarlo Stanton (Williamsport '07).
With a number of former players in the All-Star game, the NY-Penn League has shown it's truly the first step on the road to "The Show" for any aspiring players.
What current players will wind up as tomorrow's stars? Only time will tell.
Be sure to catch all the NY-Penn League alumni action tonight at 8pm on FOX.