Game 1 and VCN Behind the Scenes
Well, yesterday's season opener was great: we got a 4-3 thriller, capped by a walk-off double off the bat of Oscar Figueroa. The game moved along quickly (2:30), it was close and exciting the whole way, and we had a sellout crowd of 5,370.
You can read my gamer here. After sleeping on it for a night, I'm wondering if I kinda buried most important story: the ValleyCats' pitching performance. Pitching is usually ahead of hitting at the beginning of the season, but the Tri-City stat line from yesterday was ridiculous: 15 strikeouts, 0 walks.
Honestly, the walk-off victory is great for fans and for those of us who cover the game, but given how each team played, yesterday's game shouldn't have been that close. Connecticut only got seven runners on base and managed to bring home three of them – teams aren't usually that efficient at driving runners in. The ValleyCats, on the other hand, smacked 12 hits and added a walk, but only got four runs out of it. If both teams hit as well today as they did yesterday, I'd expect something more like a 5-2 'Cats win.
And even those seven baserunners understate the pitching performance yesterday. Enos's first double was a lazy, 300-foot fly ball that just happened to land right on the line, where Bailey couldn't get to it. If that ball goes in pretty much any other direction, it's an easy out. His second one was struck much better, but even that one hung up in the air for a very long time; if Infante's playing a step or two farther back (and he was positioned very shallow for most of the game), he runs that one down too. Stanley got his glove on two more hits – if he's another step to the line or even leaning that way, he probably makes those plays. Connecticut really only had two or three clean, no-doubt hits.
Carlos Quevedo's stuff was absolutely electric. The top of Connecticut's order couldn't touch anything he had – they were swinging through high fastballs all night. His approach is dangerous, as working up in the zone results in fly balls that can become extra-base hits – like Enos's two moonshots – or eventually homers, but it sure worked last night. He only lasted 4.1 innings – presumably, he was on a 70-ish pitch count (69 when he came out), as he was still effective, coming off a strikeout and just about to face three batters who he had fanned twice apiece – but that's a great sign for the ValleyCats looking forward. Blazek will be on very low pitch counts and we probably won't see him for more than an inning at a time as he returns from surgery, but he'll be a great asset in the bullpen. And for three other relievers to come in and be practially untouchable – th eonly hit after the sixth was a line-drive double off Blankenship – is a great sign for Tri-City.
We at the ValleyCats Network felt that our opening day went about as well as the players'. The production was very smooth, and the fans seemed to enjoy our show. Here are some behind-the-scenes photos of VCN's opening night: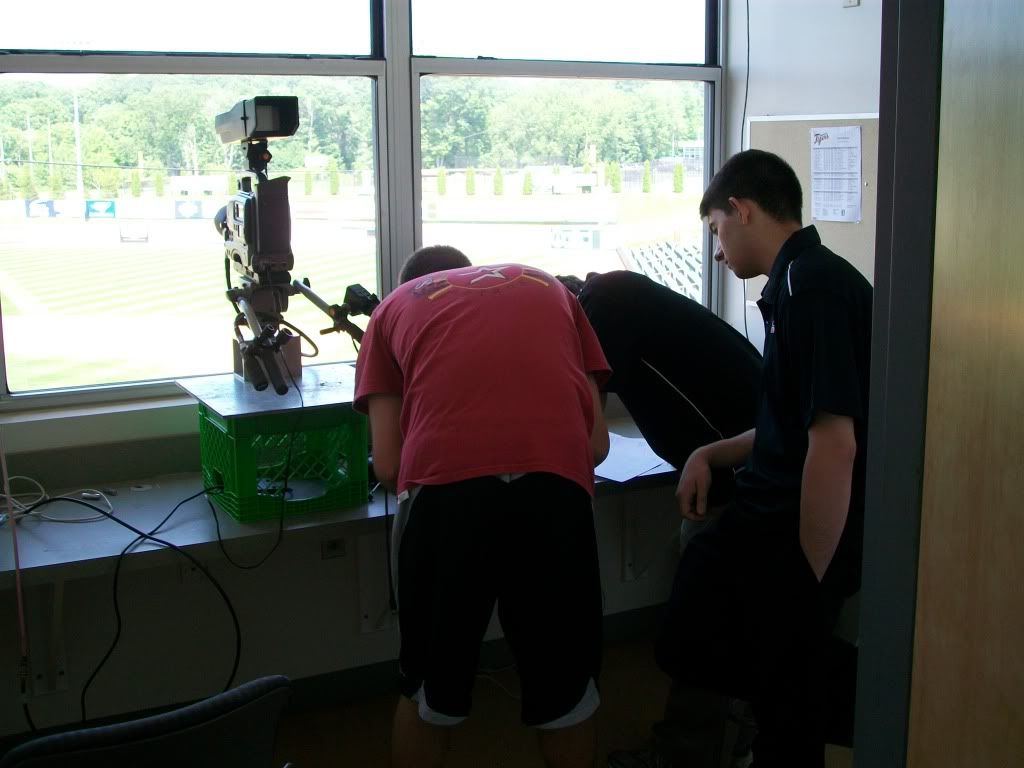 Chris, Evan and Gino work on setting up the live broadcast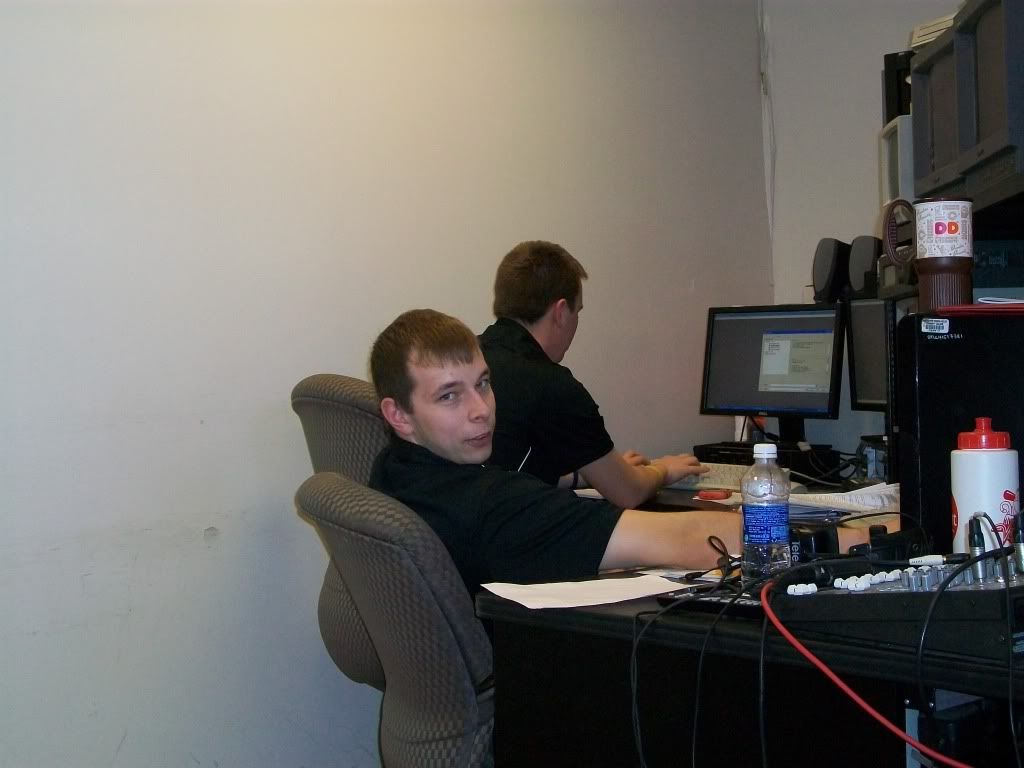 Jason and Elliot in the production room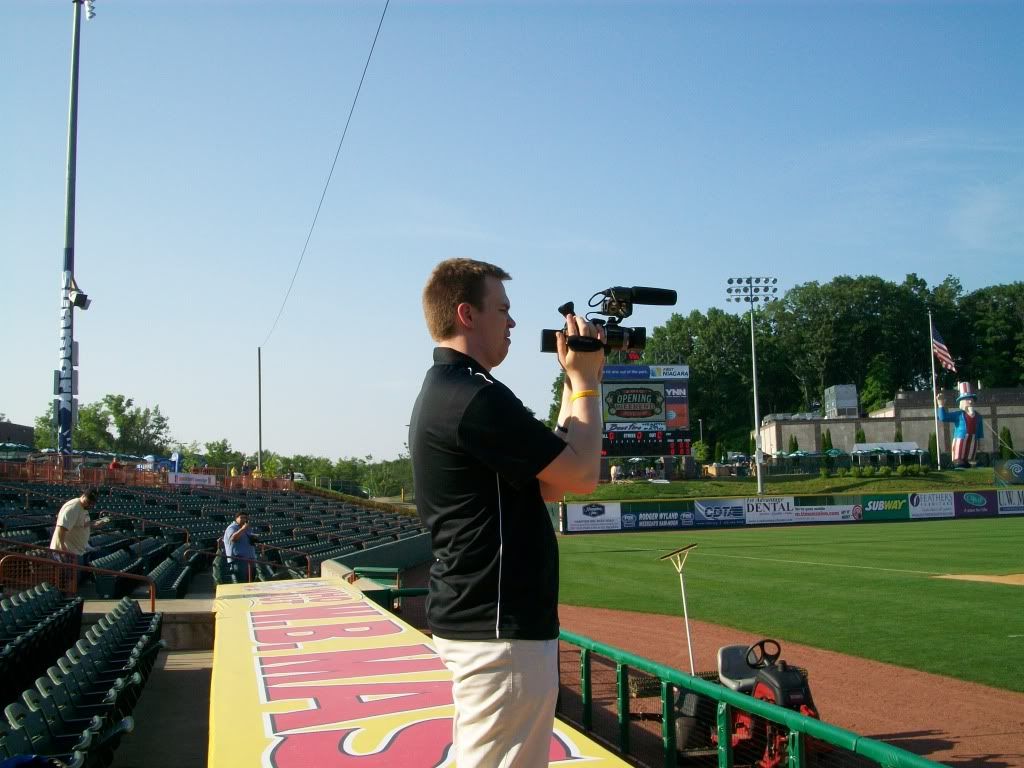 Elliot gets some video during batting practice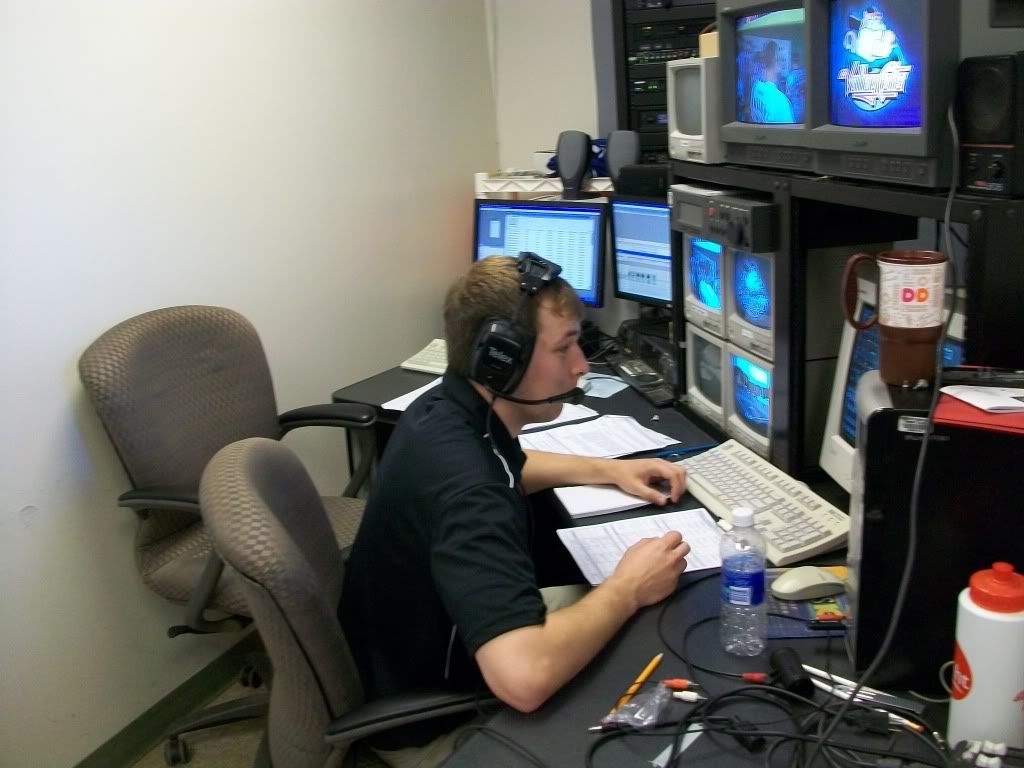 Jason hard at work before the game…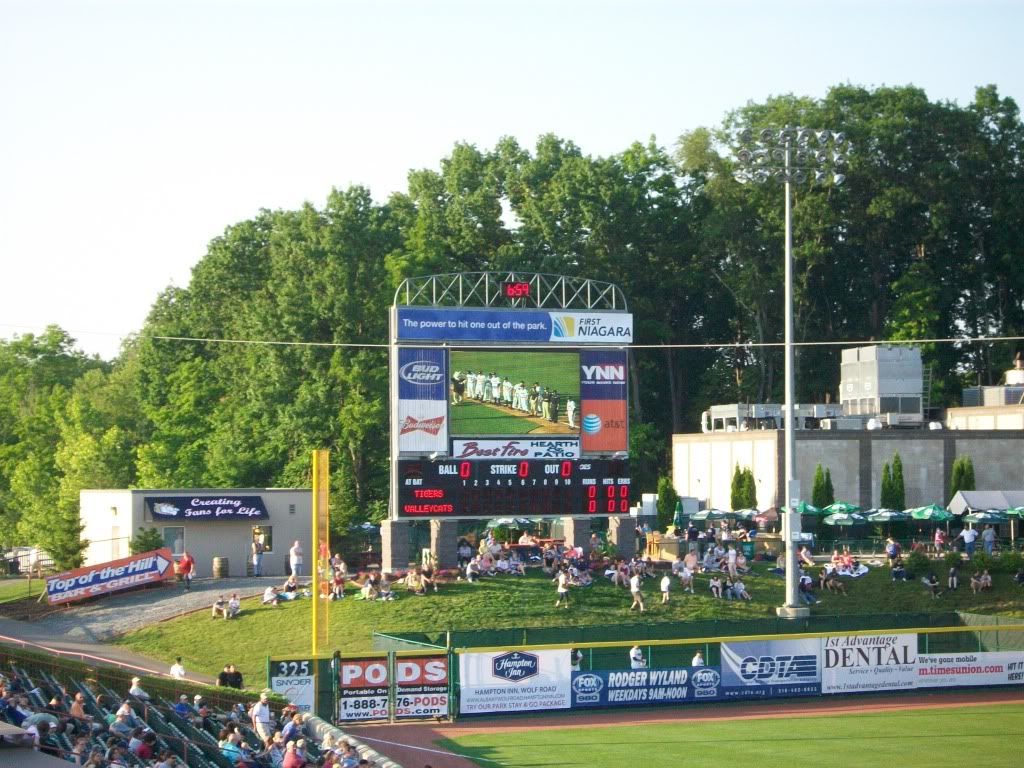 …controlling what shows up on this.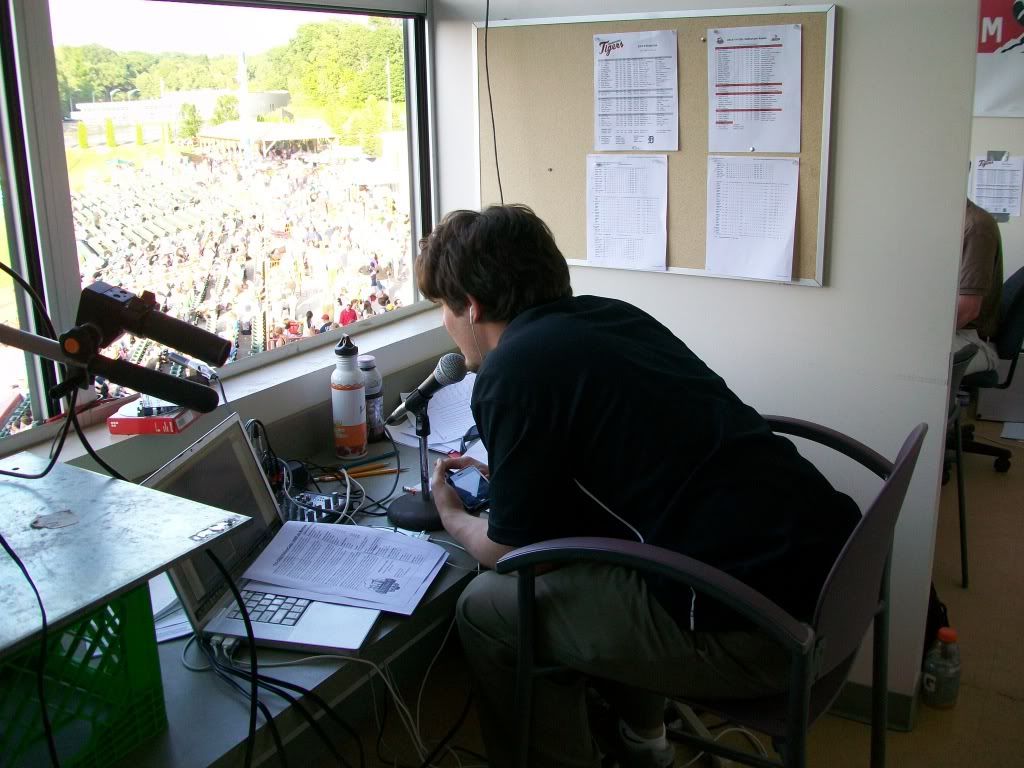 Evan starts his pregame radio show
And a few more random pictures from the night: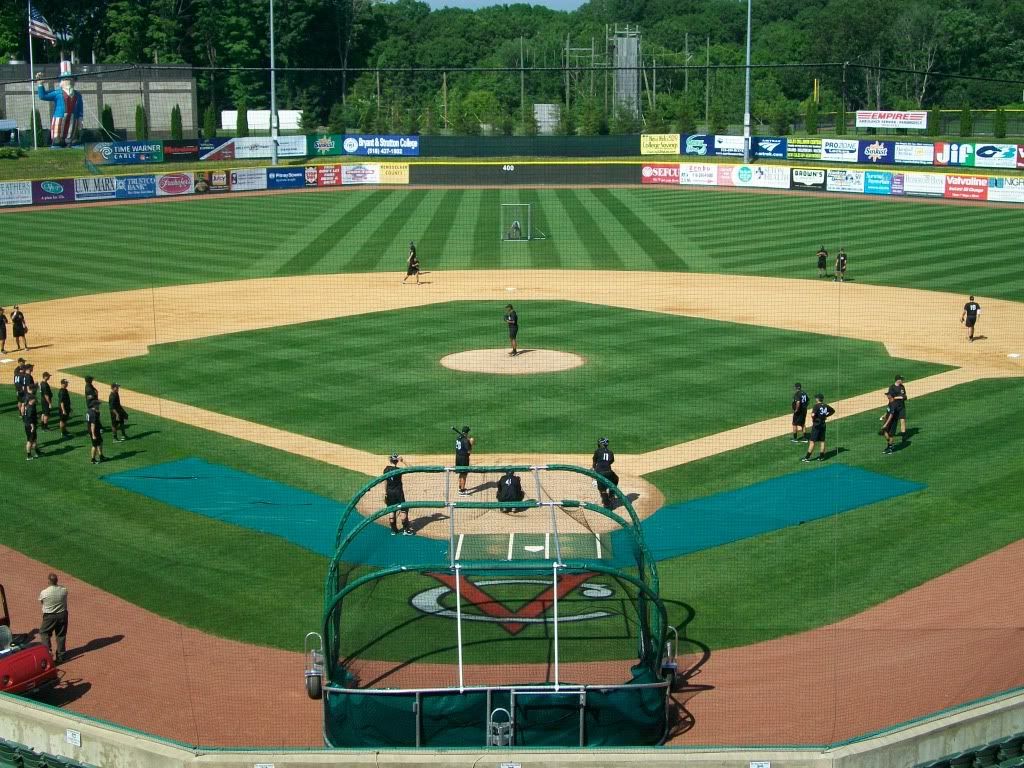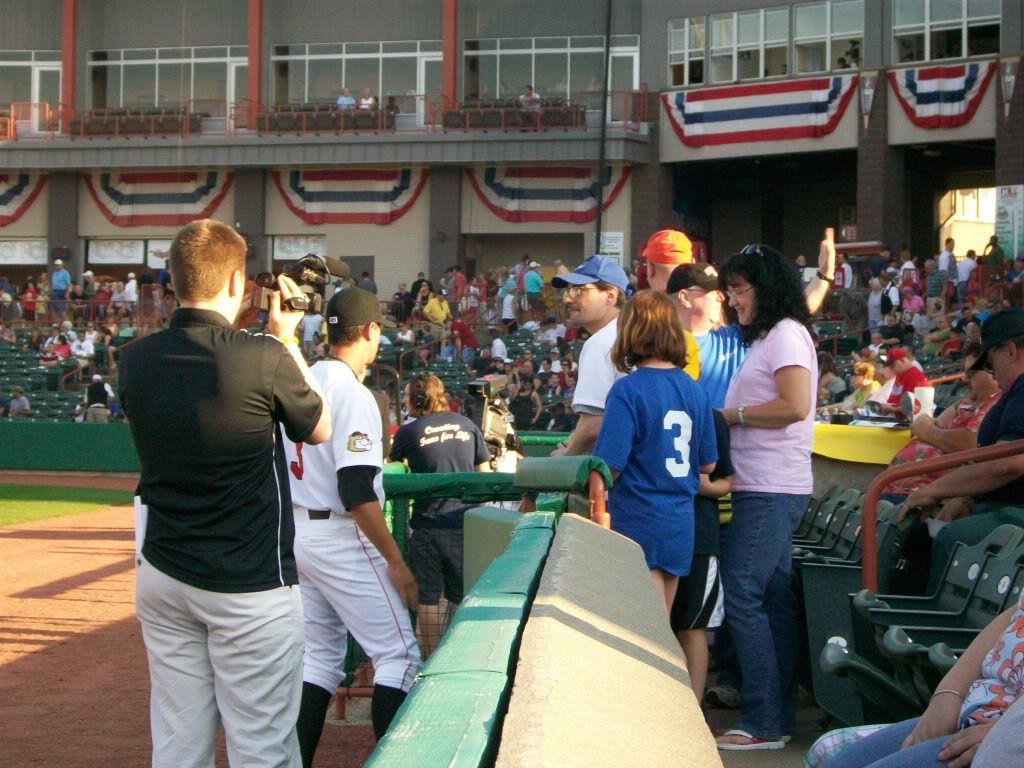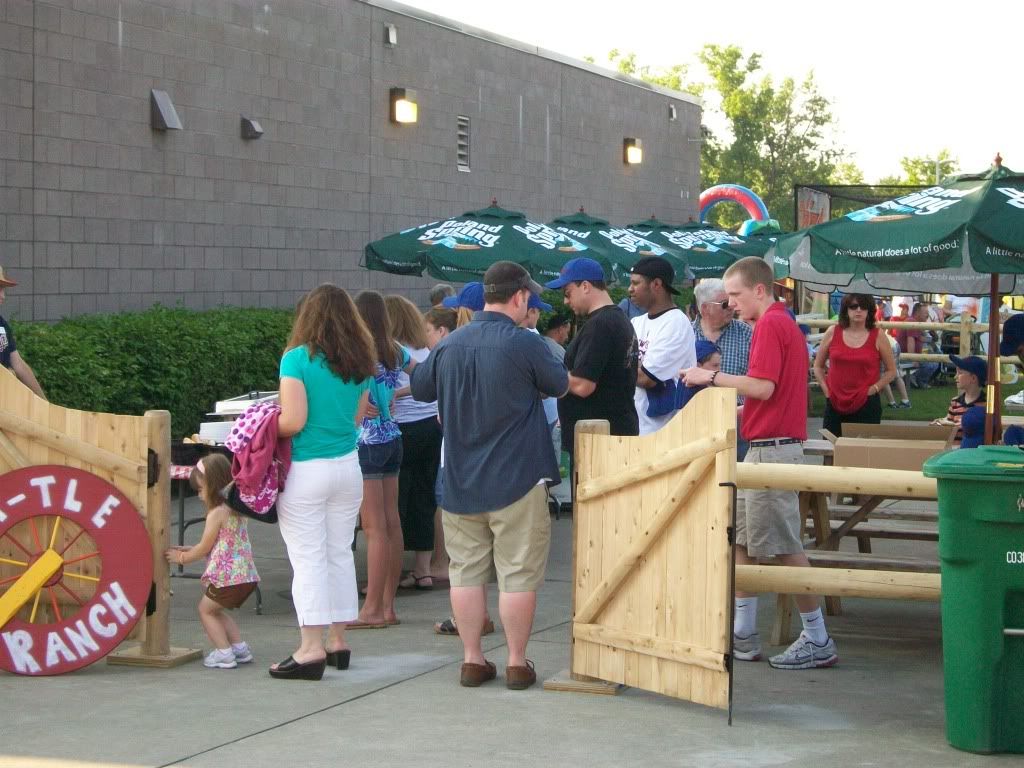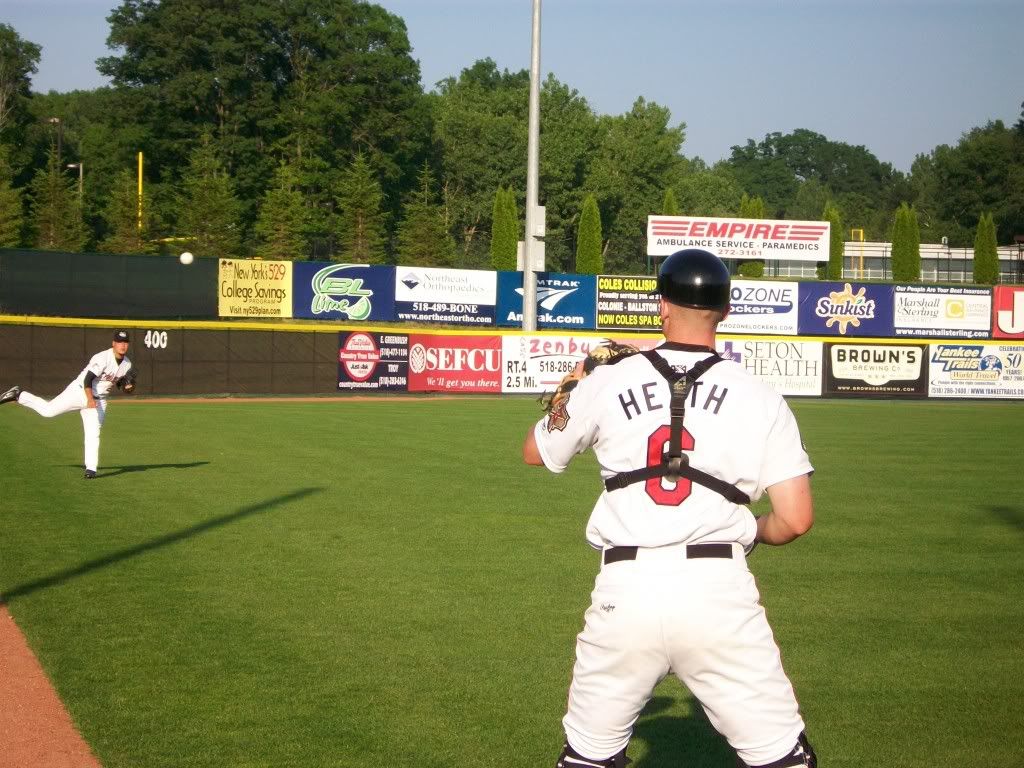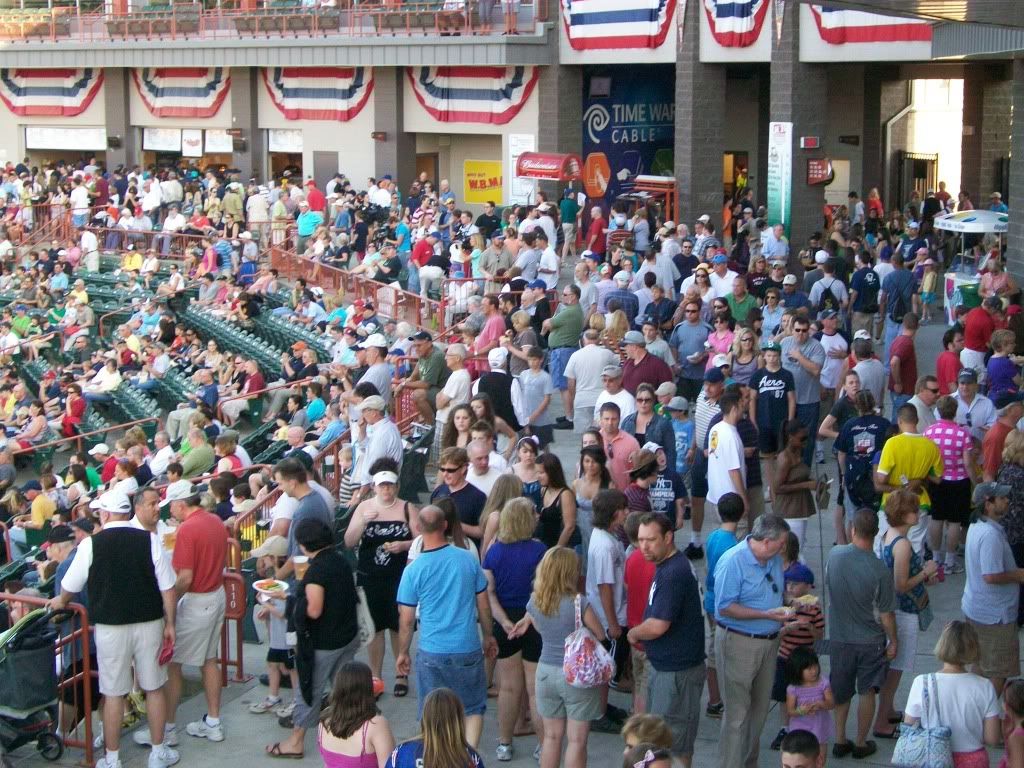 Kevin Whitaker
Posted on June 19, 2010 at 4:32 pm

Filed in:

Dailies